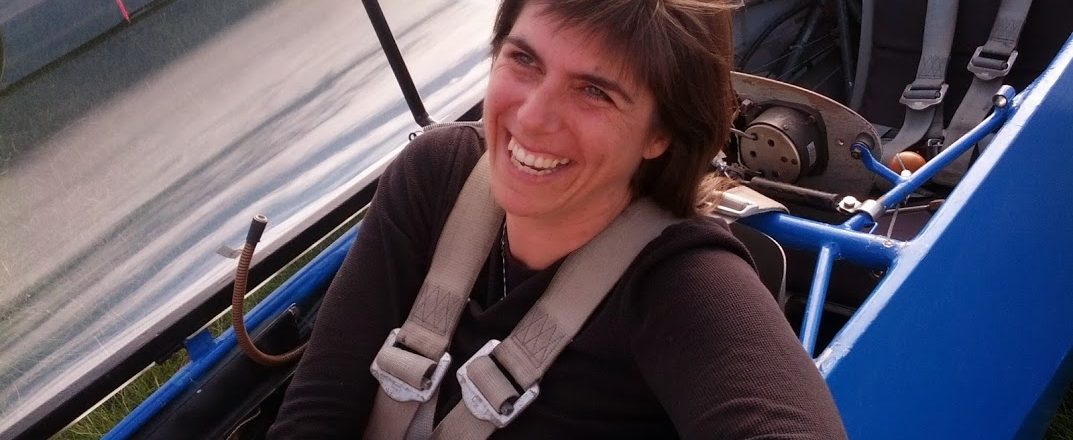 Who am I?
Well,… that is probably the toughest question to answer. To begin, here is how the people close to me describe me:
My Business Coach: "She is a multi-brain, grounded, and passionate individual who never gives up! So, yes, that makes her seriously stubborn."
Friends: "She's bubbly, crazy and a lot of fun".
Kids: "She's crazy and always go-go-go! But she's funny and sometimes she can get really angry. She's tough!"
My in-laws: "She's a very active and determined Mom."
My employers/colleagues: "She's energetic, a do-er and has lots of drive."
I have lived and worked in many places… For a more recent history, visit my LinkedIn page but here is the background that led me to where I am today.
My Youth
I am the second child in a family of initially two and then five (my mother remarried and had a new family). We moved every 4-5 years, usually on a whim, just because. I was always the new kid in town. Having travelled so much and so often,  I stood out like a sore thumb everywhere I went. That had its advantages:
I learned to adapt FAST
I spoke 3 languages fluently by age 16
I  was well-traveled and street smart
I started my own baking business at age 10 while living in Florida…
And disadvantages:
I was constantly afraid of abandonment
I tried hard to fit in without ever really succeeding
I quickly became emotionally dependent
Becoming an Adult
Finally, I could fly solo and get rid of my fears! To do so, I constantly kept a safe distance between my family and myself (6000 km). I lived in Spain, Luxembourg, Martinique, France. I travelled everywhere while working on Film sets. I was always behind the scenes and learning all the jobs I could get my hands on. By the time I hit my mid-twenties, I realized that without a University diploma, I wouldn't go very far in this era where we each need to prove what we're capable of through standardized diplomas and institutions. So, back to school I went.
I first did a Minor in Business Law but then chose to complete a double Bachelor's Degree from a renowned Business School in Montreal: Hautes Études Commerciales (HEC). I majored both in Management and IT.  So, at 28 years old, I had my nice piece of paper and already had a steady job selling and training Sales teams for a cutlery company called Cutco (but I worked for Vector Marketing, the marketing division).
My Turning Points
My first turning point occurred when both my parents passed away two months apart end of 2007. Life and its impeccable timing also made sure I was running my own business from my home with an 18-month old child to take care of, a mortgage to pay and a sick husband to care for! Yup… All of that at once!
During those months of severe hijack of my mental, physical and spiritual beings, I was supposed to make my business soar!? Right. Well, after 3 months of living in poverty and on the verge of bankruptcy, it was the group coaching sessions I attended every two weeks that saved me. If it hadn't been for the heart to heart conversations, the active listening, the sharing of life experiences with other entrepreneurs and my coach, Roger Dupuy, being my eyes and ears while I was simply trying to survive, I would have never known my best year yet both professionally and personally. In just over 6 months after my coaching sessions began, I took my company from being me, myself and I to hiring one full-time staff and working with a team of over 15 collaborators on a regular basis. I felt like a Million Dollars and that was due to my acceptance to be coached by someone who had the perspective I was incapable of.
In October 2011, another turning point. By then, I had taken on a second company while attempting to help my husband heal. We had moved to the countryside where I was running my initial company and we were both operating an Inn, specializing in wellness, but the owner of the land decided to sell and asked us to leave within 30 days. My marriage ended that week too. Here I was again facing another move, shared custody, the end of all my professional activities and of course, no income!
By March 2012, I had succeeded at keeping my head above the water by working contractually, but felt that wouldn't suffice. I was drained from all the recent events and started looking for a full-time job, during which time I also chose to help out a farmer friend of mine (just to get out of the house!) who needed someone to cut undesirable weeds growing in the middle of his crop. I was walking 12-15km per day, 3 days a week. Being outdoors and physically active provided me with the best foundation to clear my mind and make excellent decisions.
This was a turning point for me and ever since then, I have prioritized hiking over any other form of physical exercise for its health benefits but also because of the clarity it brings. The only other activity that clears my mind just as much is flying gliders, since you must focus on flying the ship constantly to avoid having to land. I don't practice it as often since it requires more logistics and almost perfect weather!
What makes for a good coach?
I have been and am still coached today. I have tried working with several people and have been in various types of groups and therapies. I believe a good coach is someone who has lots of life experience, knows what they are talking about and above all, can put themselves in your shoes.
If your coach has no idea what you're going through, it will be difficult for them to understand you and help you. This is why I have chosen to be a Success instigator. I don't believe I have lived enough traumatic experiences in my life to coach anyone dealing with major life situations, but I have been an entrepreneur, a supplier, a customer, an employee, a partner, a manager and a director in companies varying from one to 40,000 employees.
Ready to reach out? Contact me and let's start figuring out how I can help you live your success.