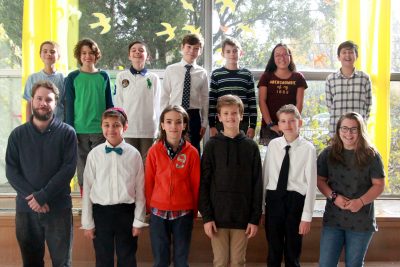 My son and his 12 classmates, who are in the 6th grade of Ecole Rudolf Steiner de Montreal, are working very hard to live a life changing experience prior to ending this school year.
They are planning a canoe-camping trip into the wilderness with as little equipment as possible. They are learning the necessary skills needed for the trip with the help of Coyote Programs, an organization rooted in Kahnawake and dedicated to connecting people to nature.
This is the first step of a 3-year project during which the students will develop their connection with nature and deepen their knowledge of ancestral Indigenous living and culture.
*******
La 6e année de l'école Rudolf Steiner de Montréal travaille très fort pour vivre une expérience extraordinaire d'ici la fin de cette année scolaire.
Ils planifient un voyage en canot-camping dans la nature avec le moins d'équipement possible. Ils développent les compétences nécessaires pour cette expédition avec l'aide de Programme Coyote, une organisation basée à Kahnawake et dédiée à connecter les gens avec la nature.
C'est la première étape d'un projet de trois ans au cours duquel les élèves développeront leur connexion avec la nature et approfondiront leurs connaissances de la vie et la culture ancestrale autochtone.